Let Our Professional Handle Your Home Renovations
Remodeling your home is a great way to improve the overall quality of your home and live a better lifestyle.
Home Remodeling Rockford, IL
When you remodel your home, you are able to use the money that you normally need when selling your home. You can finance your home remodel using the money from things like down payments, moving expenses, temporary storage and any additional improvements/repairs that need to be made before selling your home. This money could make a great starting point for your remodel. Additionally if you have equity in your home, many home owners use that for their remodel. This is a great way to fund your remodel versus having to take out a second mortgage while selling your home.
Home Remodeling Contractors in Rockford
Remodeling your home can increase your home's value plus in the future if you did finally choose to sell. A remodel can not only increase the value of your home, but increase the likelihood of it selling quickly as potential buyers can see the value in a good remodel. Even remodeling specific rooms can improve your home like updating an outdated kitchen with a kitchen remodel will add value and your home's appeal to potential future buyers.
Popular Home Remodeling Ideas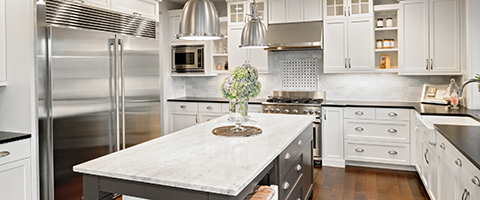 Kitchen


The kitchen is often the center of the house; is yours cluttered, dated or dysfunctional? It's important to have a kitchen that reflects your personality and tastes, a space that resonates with your very core.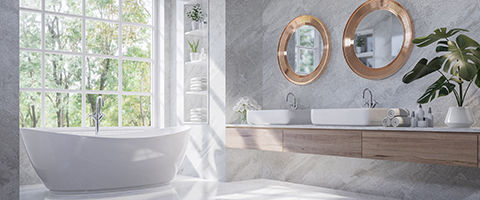 Bathroom


You visit the bathroom multiple times a day, but chances are you don't give it much thought. Do you have a bathroom that has long needed renovation or do you just want a comfortable personal space?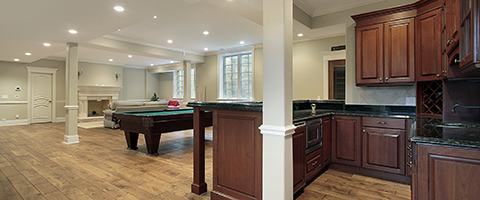 Basement
All too often, basements end up being a forgotten part of a home or a catch-all for clutter you don't want visitors to see. Transform it into a essential part of your home with a basement remodel.
---
---
Remodeling Contractors Near Me
Unless you are buying a custom built home, you will usually have to settle with what is available in other homes. Remodeling or renovating your home allows you to make your home how you want it. From kitchen remodeling, to bathroom remodeling a good home remodel allows you to customize your home to fit your family's needs as well as your tastes. There are many reasons why you should let the experts at Acadia Homes remodel your home. Let us put our years of experience to work for you in your next home remodel.
Click Here To Get Started!