Your Kitchen Is The Heart Of Your Home
Updating this space brings benefits beyond having a nice-looking room.
Kitchen Remodeling Rockford IL
Between cooking and cleanup, chances are you spend a good chunk of your time at home in one room—the kitchen. Shouldn't it be a space you love? There are many reasons why you would remodel your kitchen, from improved functionality to fitting your family's unique needs. You can upgrade your kitchen to fit your style and bring it up to date and improve your experience in your kitchen. Whether you just bought a home or have been living there for awhile, we can help make your kitchen, yours. With your ideas and our years of experience, we can remodel your kitchen to fit your needs.
Kitchen Remodelers Rockford IL
Everyone's style is different, so remodeling your kitchen will allow you to upgrade to fit your style! Everyone's needs are different in the kitchen. From a single occupant to a large family, there are a wide range of upgrades that can be made to improve your kitchen to suit your family's needs. There many upgrades to help you solve problems, kitchen islands offer additional prepping area for those that want more space for cooking, entertaining. If you don't have a dining room, more room for a larger table would allow bigger family's to sit and enjoy a meal together. If you're tired of making accommodations for your kitchen, instead of your kitchen accommodating you, it's time to call Acadia Homes and see how we can help get you the kitchen you deserve.

Benefits of Remodeling Your Kitchen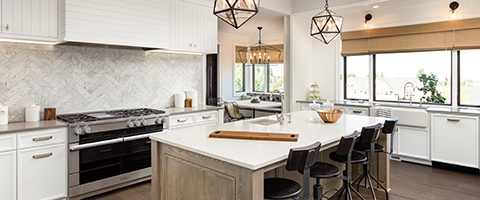 Functional Cooking Space


A remodel allows you to optimize your kitchen layout. You can also install new countertops, task lighting, and professional cooking appliances to transform your kitchen into a practical cooking space.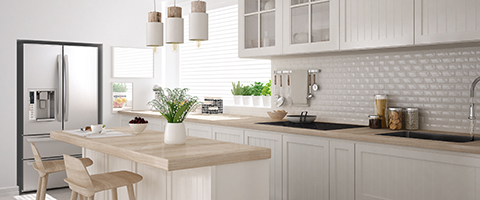 Higher Home Value


Kitchen remodeling can help you to accomplish a high return on profits. Unsurprisingly, the cost of your kitchen remodeling will pay off once you decide to sell your house.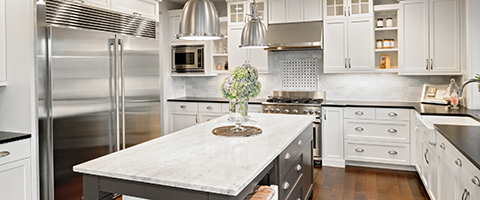 Correct Certain Features
A kitchen remodel also allows you to incorporate various elements to improve your kitchen's comfort, such as an updraft ventilation system and windows to optimize airflow and natural light.
---
---
Remodeling Contractors Near Me
Here at Acadia Homes LLC, we know that your basement holds a world of potential. We've successfully been transforming dark, unused basements into bright, popular living spaces all around the Northern Illinois and Sourthern Wisconsin regions and would love the chance to help you! Think of the possibilities like a movie theater, wine cellar, and much more.
Click Here To Contact Us TO Learn How We Can Help You